We use high-performance, 2.5-3.0 mil vinyl. Choose from high-gloss (shiny) or matte.
Matte is recommended for indoor use only.
Some color swatches may look different in real life depending upon your monitor. If you would like to see a real-life photo of a specific color, just let us know.
*Colors are representative. Actual colors may vary slightly.
Need a color not displayed? Dozens more colors are available, please contact us.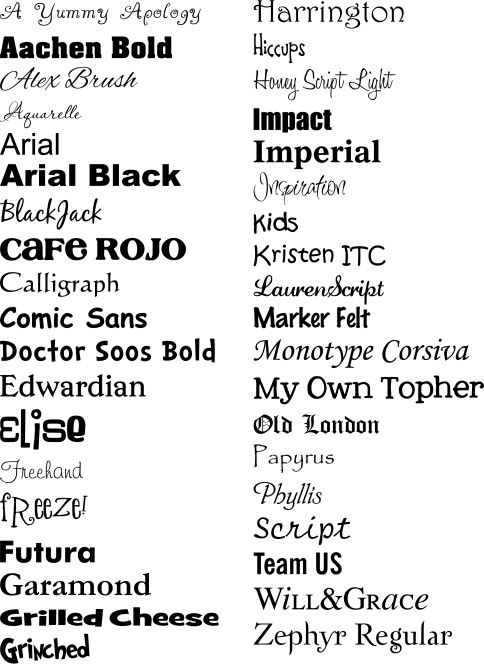 Need a font style not shown? The above styles represent our most requested fonts. If you are looking for a font not shown, we most likely have it or can match it very closely. Please contact us with an example of what you need. All of the fonts at Free Scrapbook Fonts are in our library too.