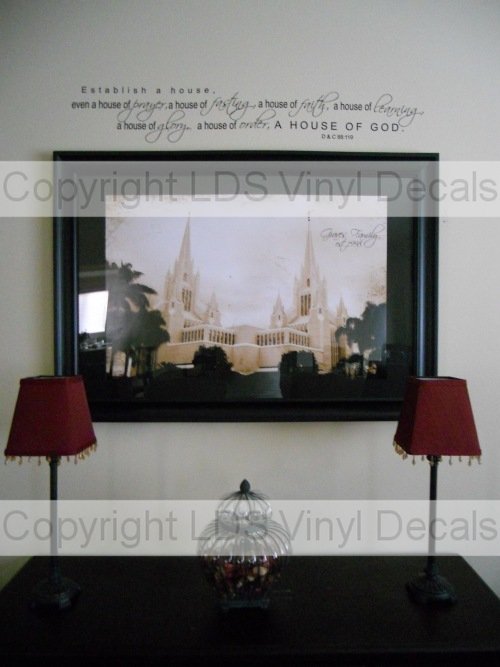 Our vinyl arrives ready to be applied to most clean, smooth surfaces. Apply to walls, windows, mirrors, doors and more.
Vinyl gives the look of hand painted stenciling on your walls - without the time or work!
Vinyl wall art and lettering is easy to apply AND easy to remove. Making it perfect for homeowners and renters alike.
Vinyl is not just for walls! How else can you use our vinyl?
Church bulletin boards and walls
Car doors and windows
Home walls, mirrors, and windows
Primary, YW/YM, Enrichment Night activities
Super Saturday and Girls Camp craft projects
Sunday lesson handouts
Visiting Teaching handouts and gifts
Wedding, birthday and baptism gifts
ALL VINYL DESIGNS
listed under "Wall Art" can be used on tiles, glass blocks, and wood blocks. Just check the size to make sure it will fit.
Frequently Asked Questions
What Size Do I Order?
Colors and Fonts
Matte vs. Gloss Vinyl
How Do I Apply Vinyl?